Versatility | Precision | Value
Online Waterjet brings you versatility, precision and value with our control software which is compatible with multiple different file-formats including all major CAD program file types along with graphics file formats such as .jpg, .gif, .svg and .png files. This means almost any 2D or 3D part file can be imported directly into our software and turned into a real part.

Able to virtually cut any material with no heat-affected zone (HAZ) with no change to the material properties. To produce parts with smooth edges that require no secondary finishing operations. Small kerf size and true part nesting software allow the parts to maximize material usage.
Online Waterjet is dedicated to providing the highest quality, most cost-effective solution to your machining needs incorporating OMAX abrasive waterjets to provide complex geometry cutting on virtually all materials.
Contact Us
Online Waterjet Online Interactive Quote System

Instant Quroperties.


Quality Parts


Expedited Shipping Dates


Daily Shipping via UPS nationwide


Freight Line Services


Your Design to Rapid Quality Parts
Start now by clicking below:
Instant Quote
Computerized Robotic Shape Cutting Technology

Online Waterjet incorporates the Omax 60120 JetMachining Center featuring IntelliTRAX, the high precision linear drive technology. This bridge-style waterjet will handle plates up to 60" wide X 120" long and with a programmable motorized Z-Axis enabling varied cutting heights up to 8".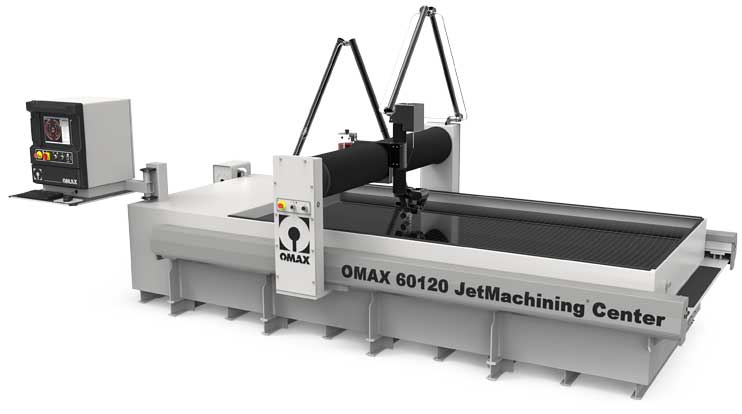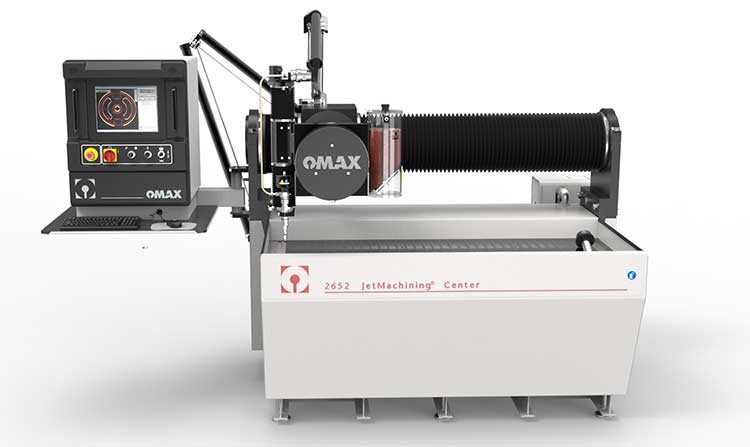 The OMAX 2652 JetMachiniing Center is a cantilever-style machine with sealed pre-loaded linear bearings and a precision ball screw drive system. This machine is the workhorse of Online Waterjet for projects that are smaller in dimensions but still needing high precision. Material up to 26" wide x 52" long and with the programmable motorized Z-Axis providing precise nozzle positioning enabling differing cutting heights up to 8".